Swiss Creative Lab
Interview with Carlo E. Naldi
29 de agosto de 2020
Relógios & Relógios' team interviewed Carlo E. Naldi, the entrepreneur who created the Swiss Creative Lab and just announced Imagination - One World One Vision, an international independent watchmaking salon in February 2021.



The interview, carried out through the Zoom application, counted on the participation of Watch Cellar's Carlos E. Tiburcio Ramos, partner and collaborator of Relógios & Relógios, and César Rovel, founder and editor of R&R, and can be seen in the video above.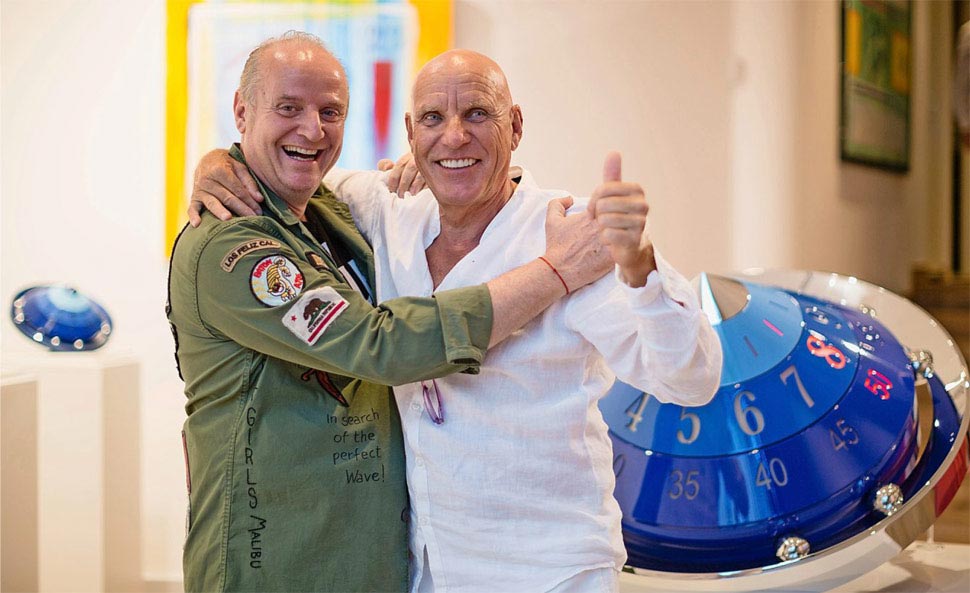 Carlo Naldi and designer Jorg Hysek
---


Naldi is a Swiss who can be defined as a serial entrepreneur. In addition to the Swiss Creative Lab and the upcoming Imagination, he created the Edelberg brand, whose product line includes pens and watches. He also owns ventures like the St'Art gallery in Geneva and collaborates with brands like Tiret and Gerald Charles.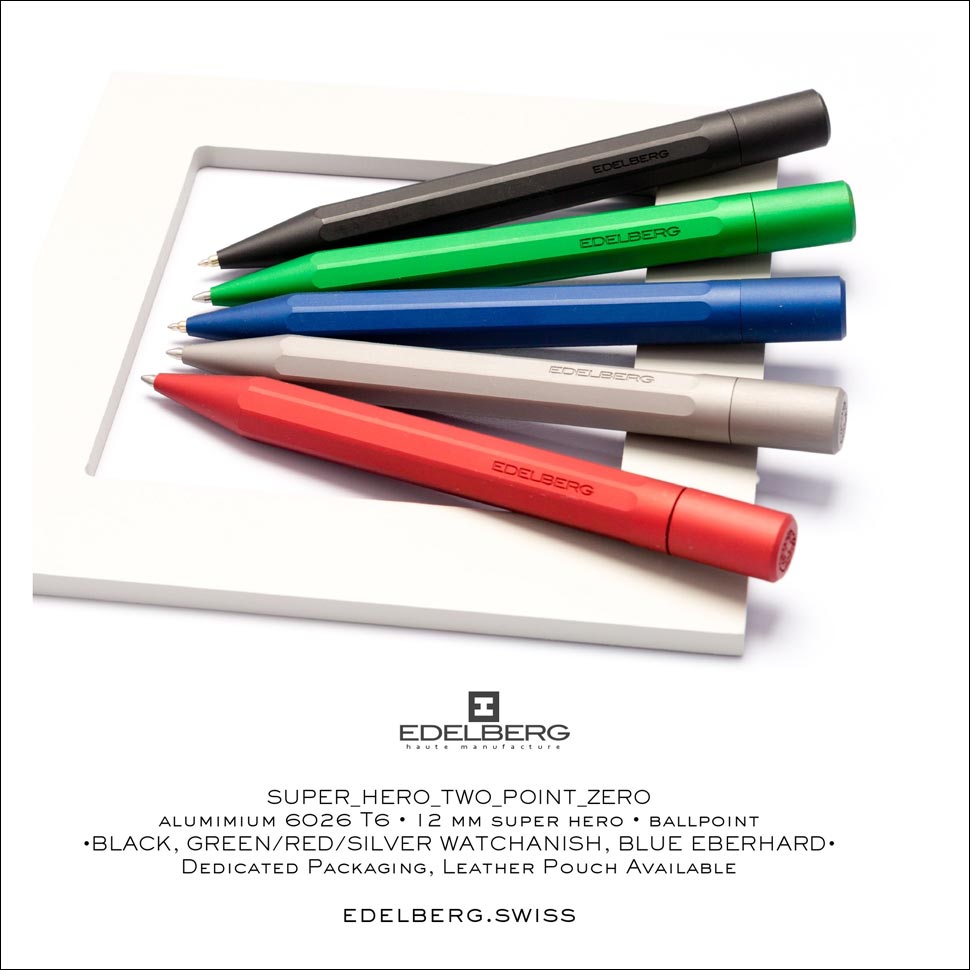 We spoke to Naldi, who grew up in Ticino, a Swiss Italian-speaking canton, just a few days from the start of his pop-up show in Geneva, an event held in parallel with the Geneva Watch Days, but started a few days earlier, from 24-29 August.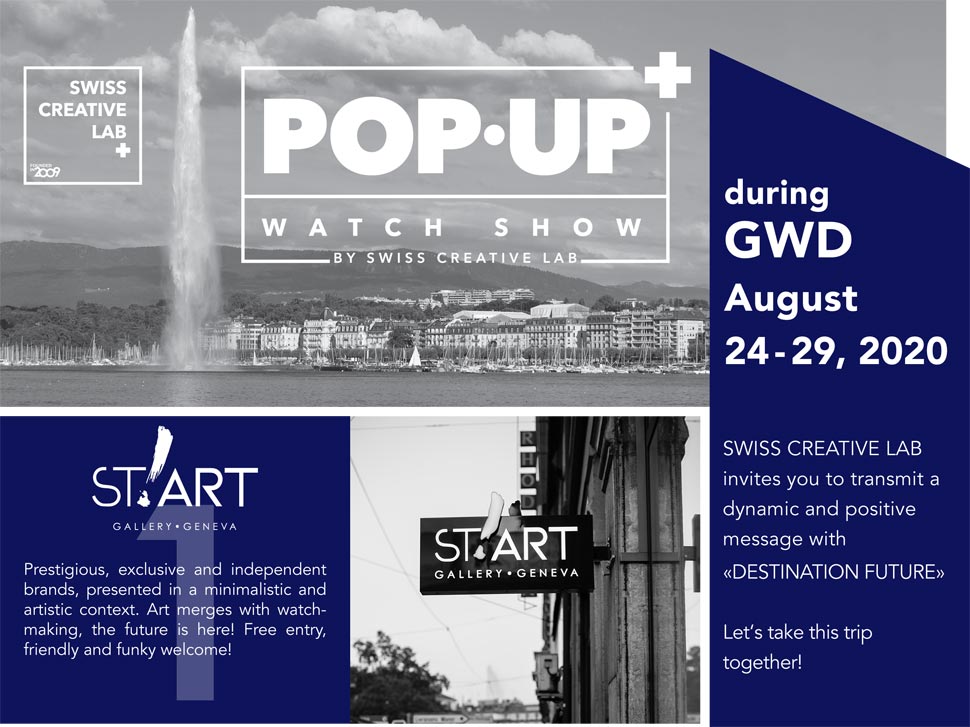 Naldi intends that his Pop-Up Watch Show will become a permanent event at the St'Art gallery, bringing together not only watch brands, but also exhibitions of modern art.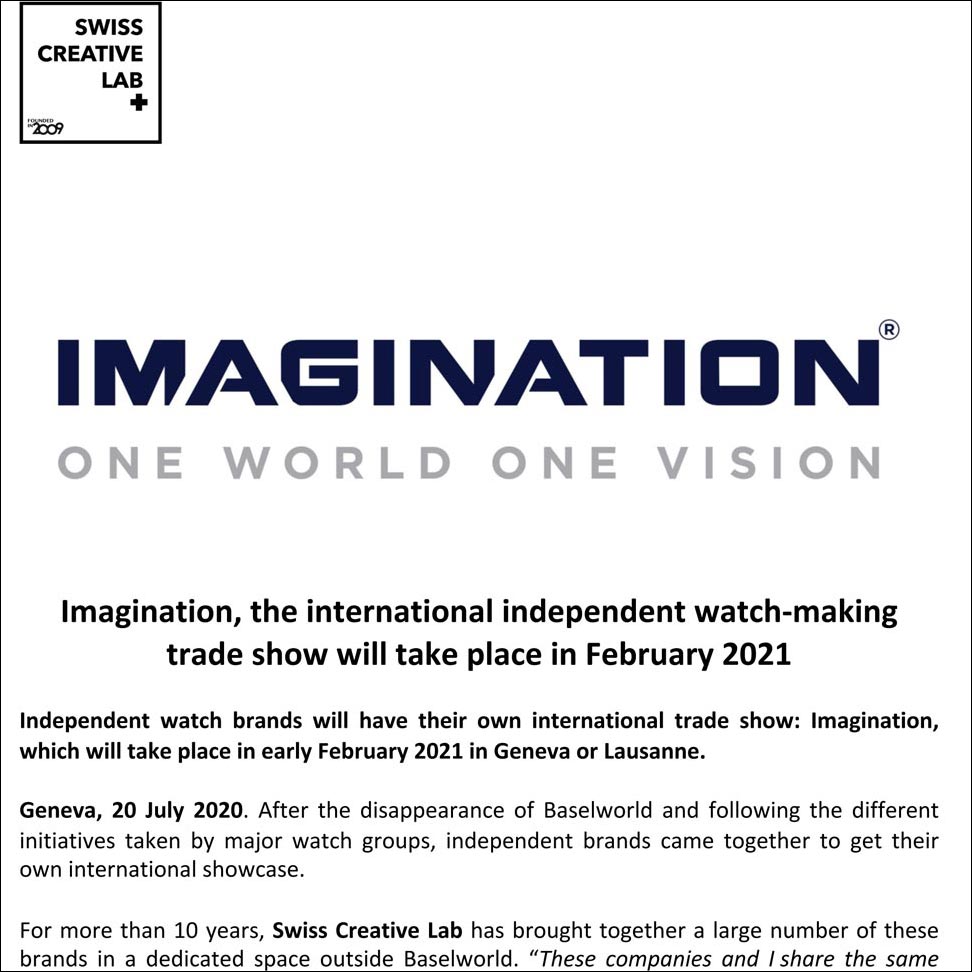 Imagination is the first watchmaking event to have its date confirmed in 2021, from the 1st to the 7th of February, a great demonstration of Naldi's optimism and confidence, which Relógios & Relógios is proud to share announcing a strategic partnership.
BRAND
PARTNERS